Slumber Party ist ein seit 2014 stattfindender Hentai-Iron-Chef auf amvde und inoffizieller Nachfolger des Hot Coffee. Die Editoren haben bei diesem von Noss organisierten Wettbewerb 24 Stunden Zeit, ein AMV aus Hentai-Animes zu erstellen. Die Bewertung der einzelnen AMVs erfolgt durch eine von Noss ausgewählten Jury.

Veranstaltet am 12.12.2015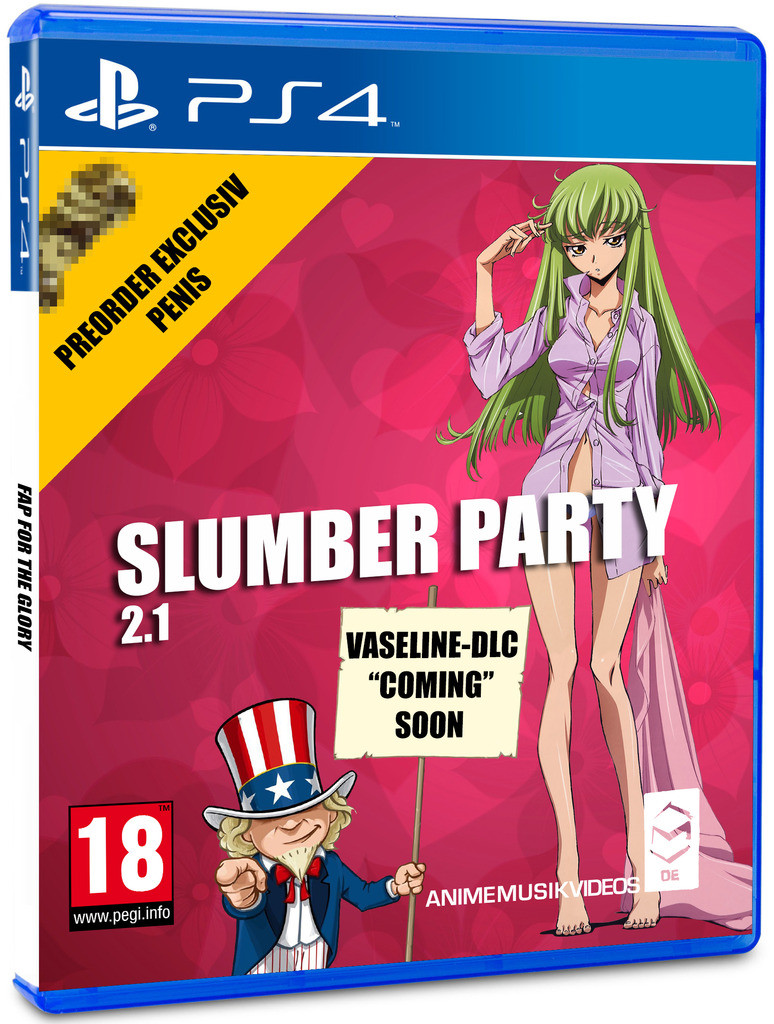 Punkte
Editor
Anime
Musik
Name
21
Pic4
Kunoichi
Flesh Field – Uprising
Kunoichi Breaker
20
Noss
Sei Yariman Gakuen Enkou Nikki
Shin-Sei Yariman Gakuen
Discipline Zero
Dark Love
Harem Time The Animation
Awesome Sonic
Culcha Candela – MONSTA
CloseToRandoom
18,5
Cenit
Seikon No Qwaser
Serebro – Mi Mi Mi
Bewbie Trap
18
Lapskaus
Futabu
Kuroinu Kedakaki Seijo wa Hakudaku ni Somaru
Buta no Gotoki Sanzoku
Taimanin Asagi 2
Kedamono-tachi no Sumu Ie de
Kansen 5: The Daybreak
Art of Fighters ft. Mad Dog – Party Starter
Feierhannes
16,5
VideoBeats
Sono Hanabira ni Kuchizuke wo: Risa x Miya Gekijou
176 – Ikazuchi
Randoom Yuris
13
chucky
Sono Hanabira ni Kuchizuke wo: Risa x Miya Gekijou
Katy Perry – I kissed a girl (Nightcoreversion)
Lipflapgirls
12,5
Kyou
Mother in Law
Herbie Hancock – Spiraling Prism
kyoushotcoffeeeee
11
ceddic
Emergence (Manga)
Das Pack – Situation
ShInDoL480
9,5
impr3ssiv
Euphoria
Loituma Techno
Loituma
3
TeamFaptastic
Verschiedene
Red – Let It Burn
Slumber Heart
BONUS VIDEO
Ingow
Verschiedene
Verschiedene
Hot Coffee served at Slumber Party 2015
!!Weitere Infos zum Wettbewerb im Forum!!
Veranstaltet am 8.12.2017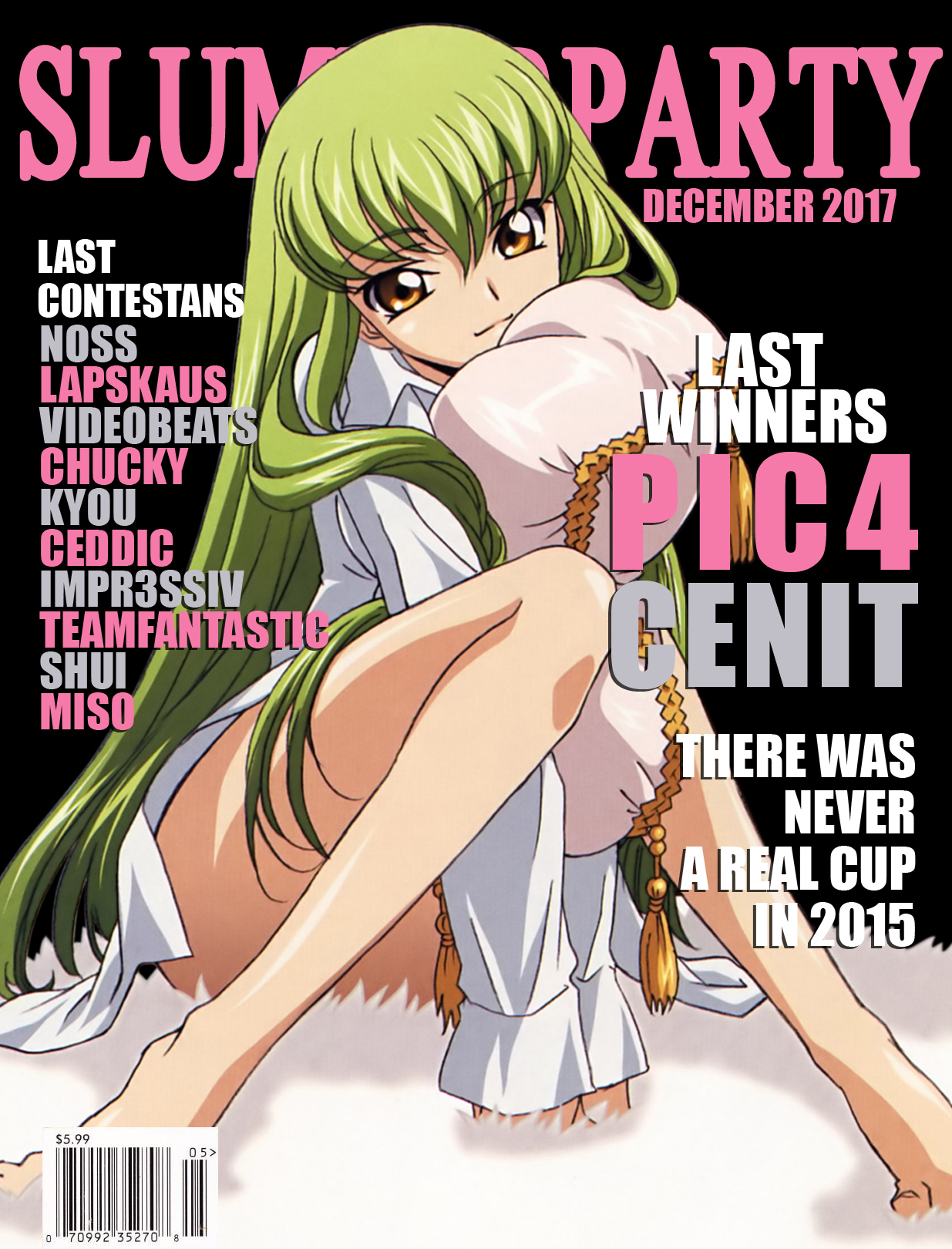 | Punkte | Editor | Anime | Musik | Name |
| --- | --- | --- | --- | --- |
| 37 | Cenit | Nightshift Nurses | DJ Kloficker – Wie alt bist du? | Life Leak |
| 32 | Lapskaus | Futabu!, Shinsei Futanari Idol Dekatama Kei!, Taimanin Asagi 3, Majuu Jouka Shoujo Utea, Koakuma Kanojo The Animation | The Vandals – Don't Stop Me Now | PLEASEMAKEMESTOP |
| 32 | Apus | Verschiedene | Feuerschwanz – Sex Is Muss | ehhh |
| 31 | Kyou | Shoujo Ramune | Lily Allen – Not Fair | It's absolutely fair |
| 28 | VideoBeats | Verschiedene | YBC – Americano | lolligerjojs Rakete |
| 28 | WaruKami | Rin X Sen + Ran-sem Cross Mix, Rance 01 Hikari O Motomete The Animation, Kagirohi Shaku Kei – Another, Kollegah, Matles Gesicht, Atlas Plug – Truth be known | Atlas Plug – Truth Be Known | Ich dachte wir haben jetzt Sex |
| 13 | Misao | Rance 01: Hikari wo Motomete The Animation | Smash Mouth – All Star | Daniel auf der Suche nach der Zauberfee |