Der von akross.ru veranstaltete Online-Wettbewerb Akross Con 2015 ist zuende und hier sind die Ergebnisse. Herzlichst gratulieren wir den Siegern und Finalisten!
Gesamtsieger, Publikumssieger, bestes Drama Video, beste technische Arbeit, beste Effekte und bestes Design:
Sunlight und gabberMD – Love Artifact
Platz 2 und bestes Konzept:
Platz 3 und bestes psychedelisches Video:
Bestes Action Video und bestes Motion Design/3D:
Bestes romantisches/sentimentales Video:
Sutrue – The love story of the crab and the Vampire
Bestes Comedy Video:
Bestes Fun Video:
Bestes Dance Video:
Bestes Character Profile:
Beste Geschichte/Handlung:
Tayo – Centuries of uncertainty
Bestes Intro/Trailer:
AKROSS Preis:
веЛИКий – Nozaki the author of One Piece manga
Die vollständige Übersicht zu den Ergebnissen findet ihr hier (wenn die Website mal funktioniert…).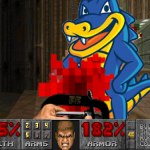 rawrrr…